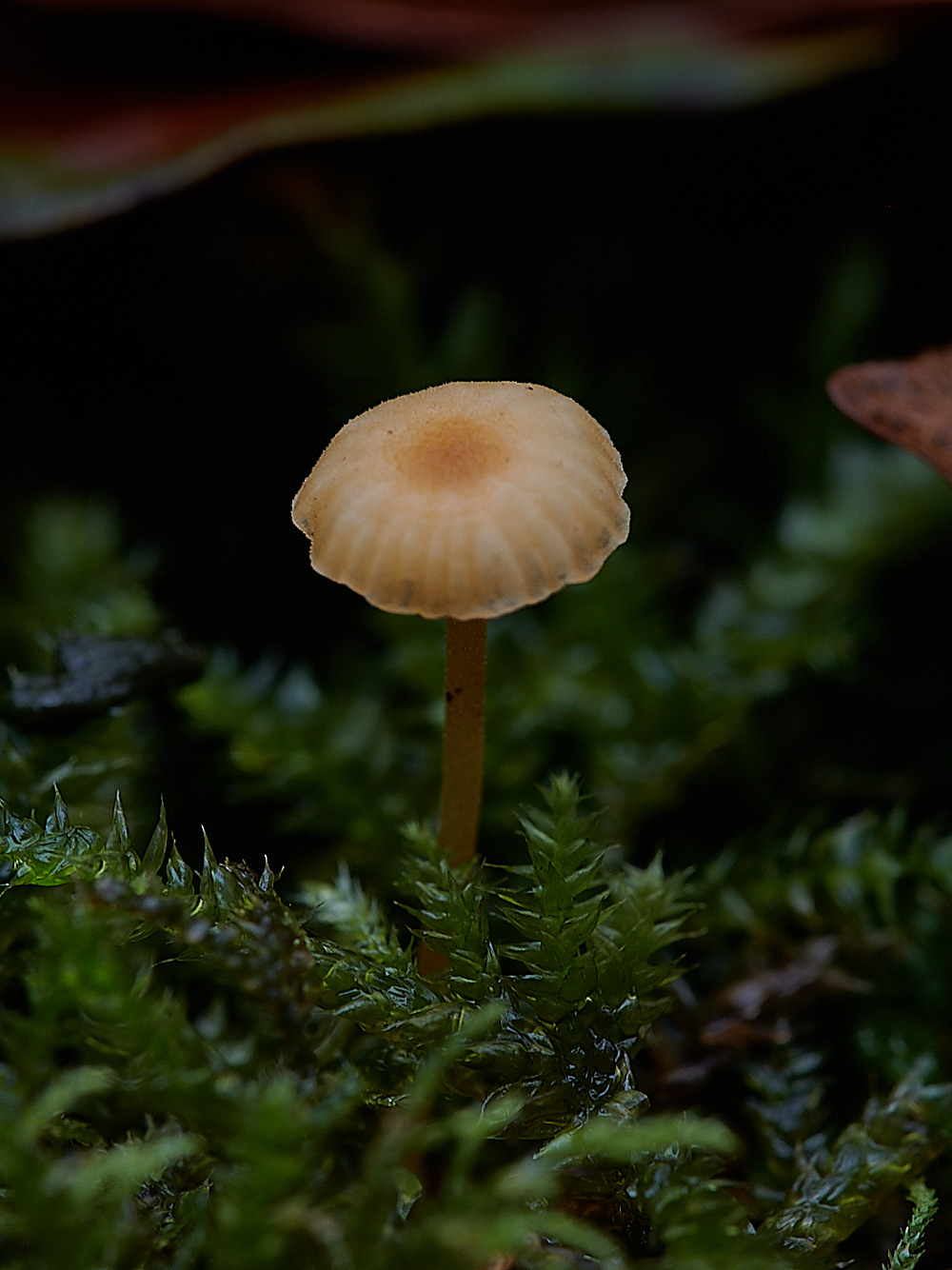 Orange Mosscap (Rickenella fibula)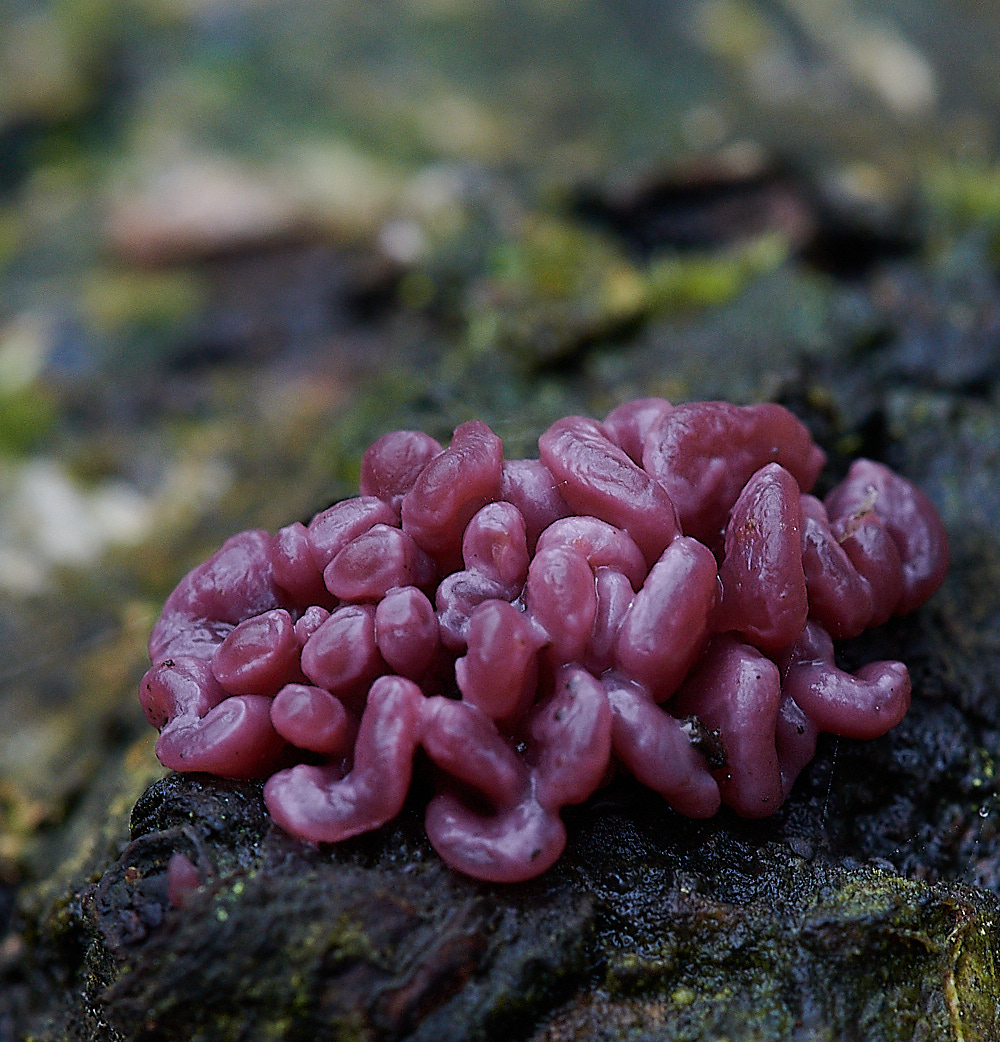 Purple Jelly Disc (Ascocoryne sarcoides)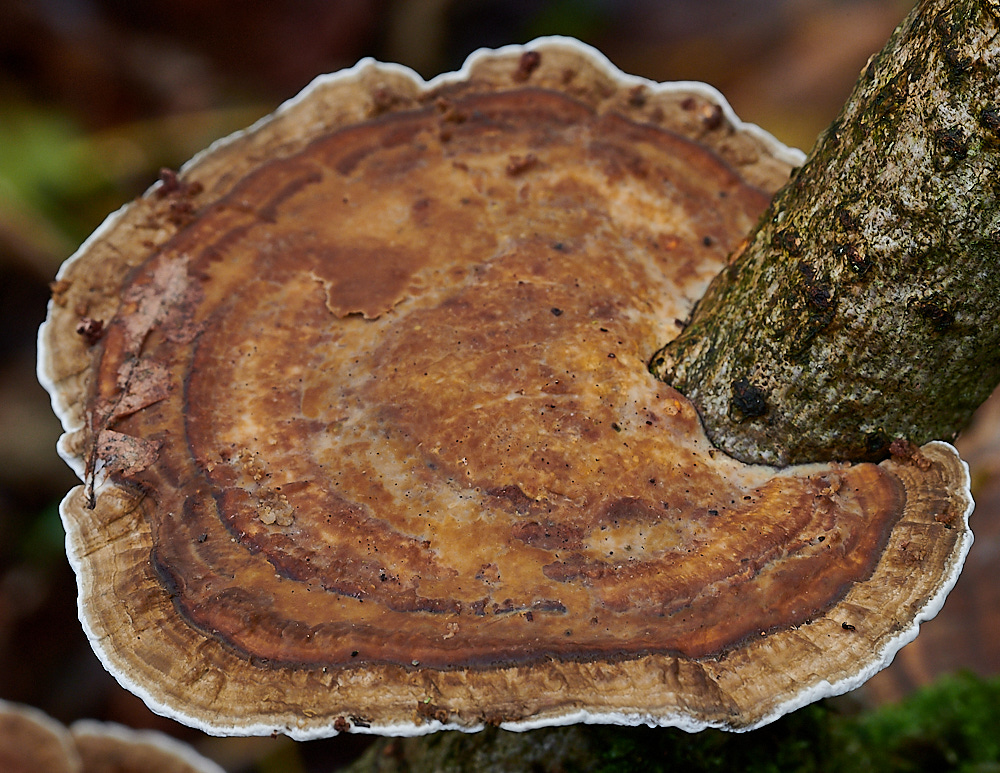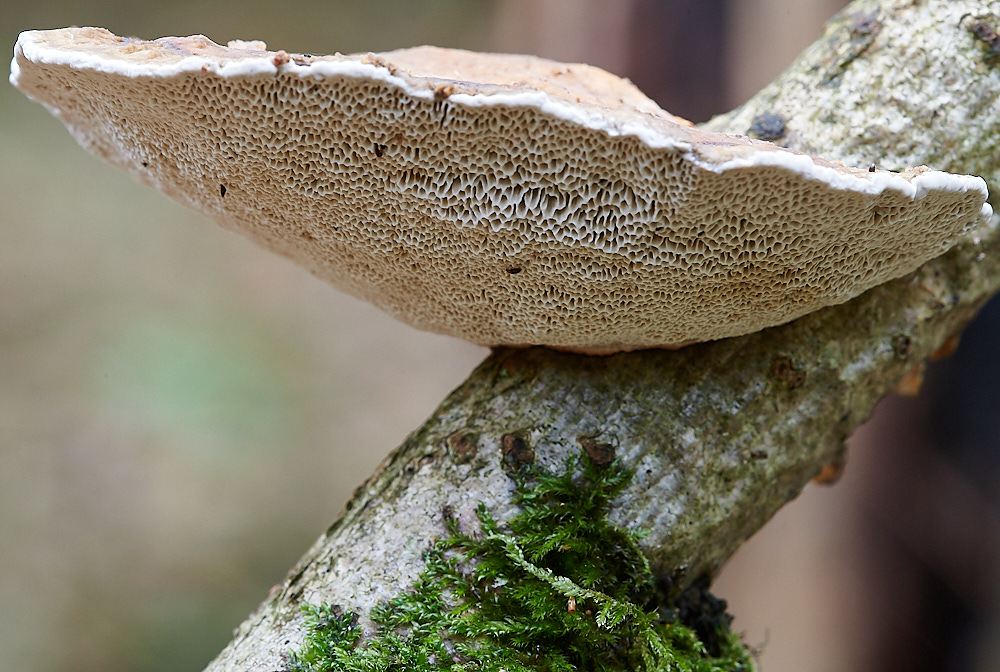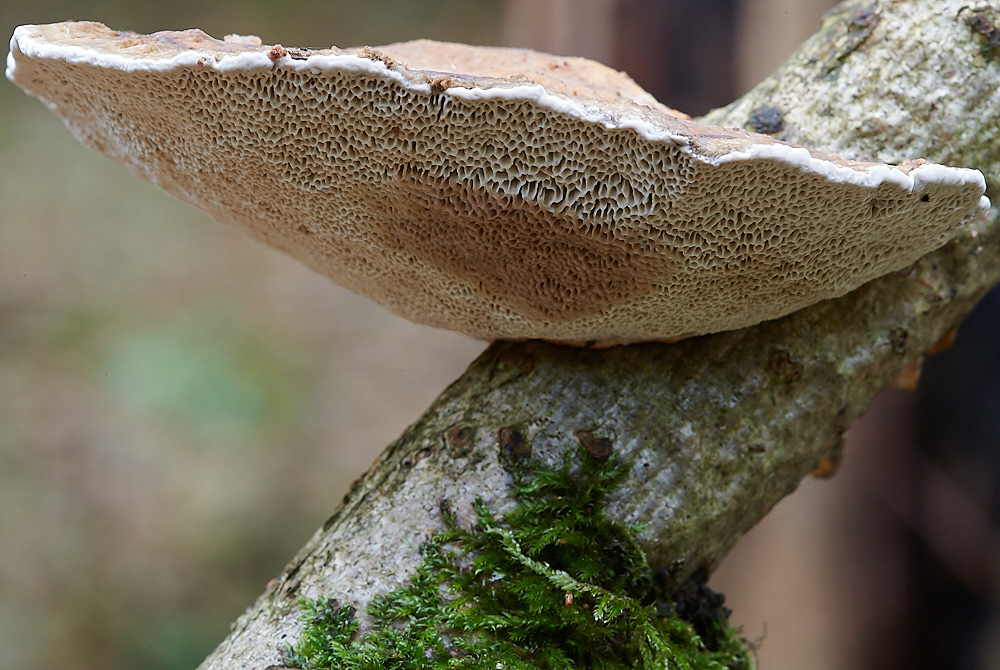 Blushing Bracket (Daedaleopsis confragosa)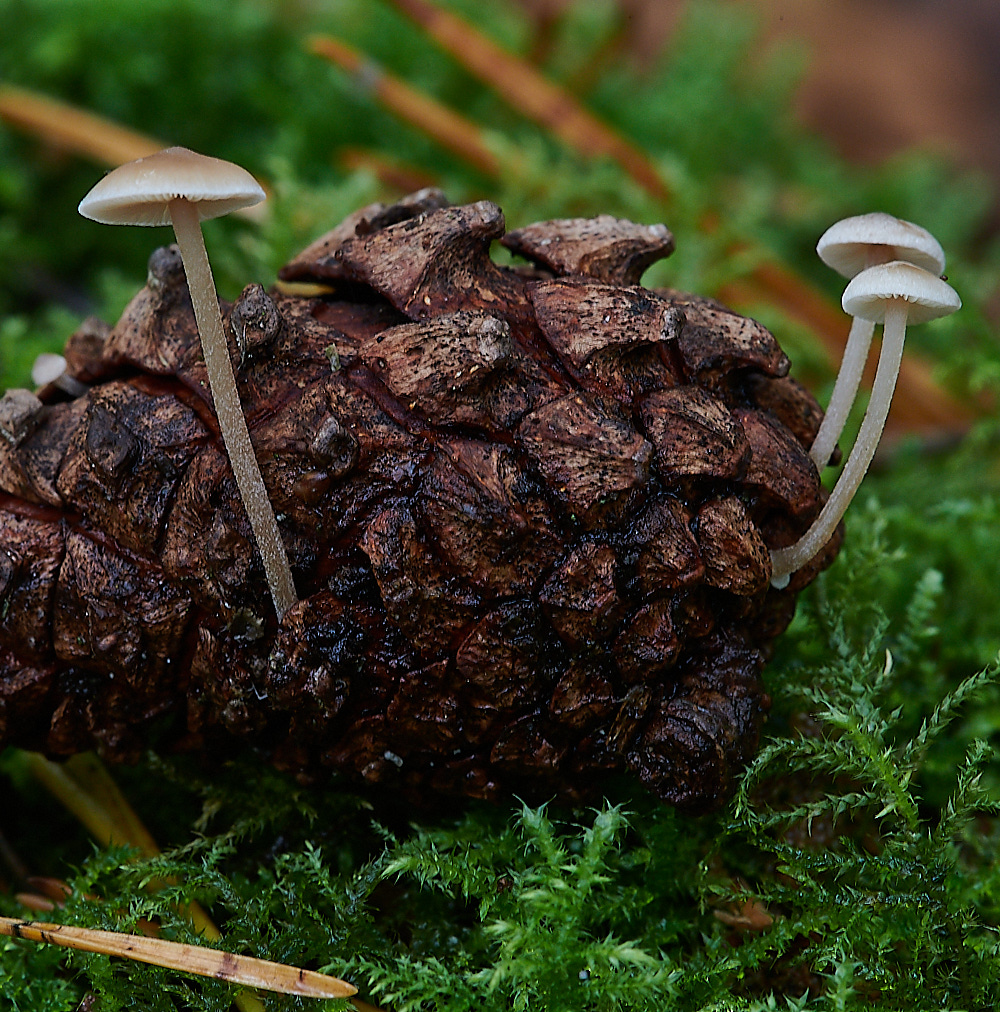 Conifer Cone Cap / Pine Cone Cap ?

A white 'floccose ' surface on the stems gives this one away.

Conifer Cone Cap (Baeospora myosura)

Thanks to Neil Mahler of the NFSG for the help.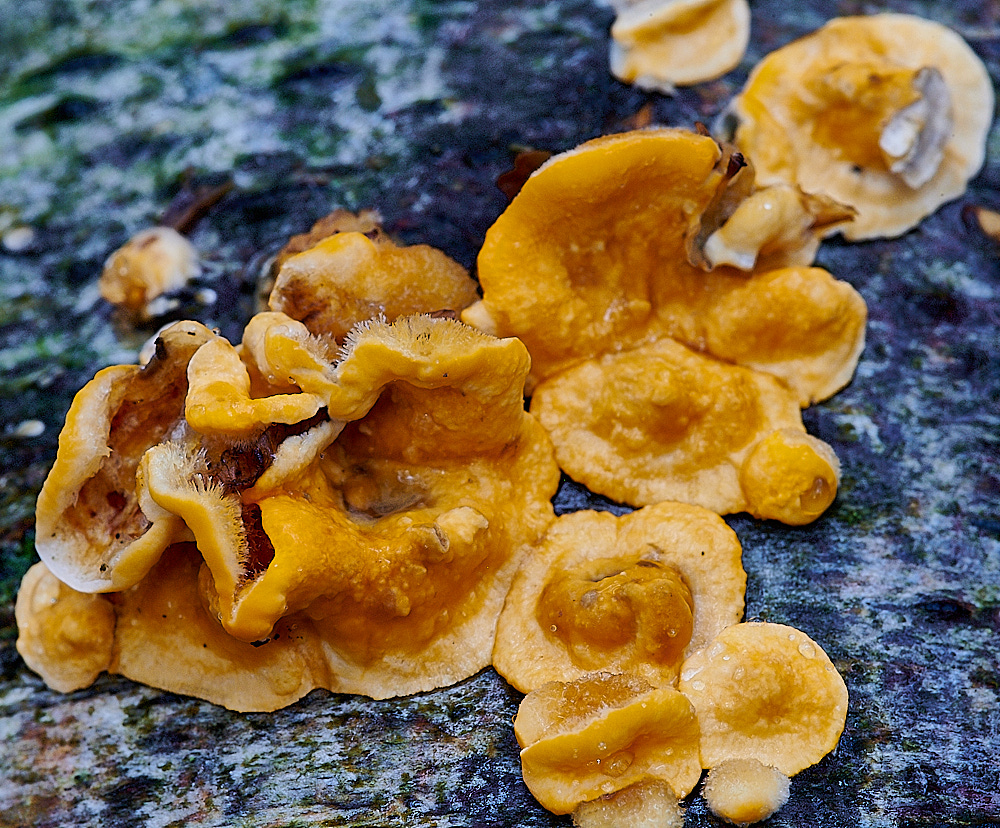 Hairy Curtain Crust (Stereum hirsutum)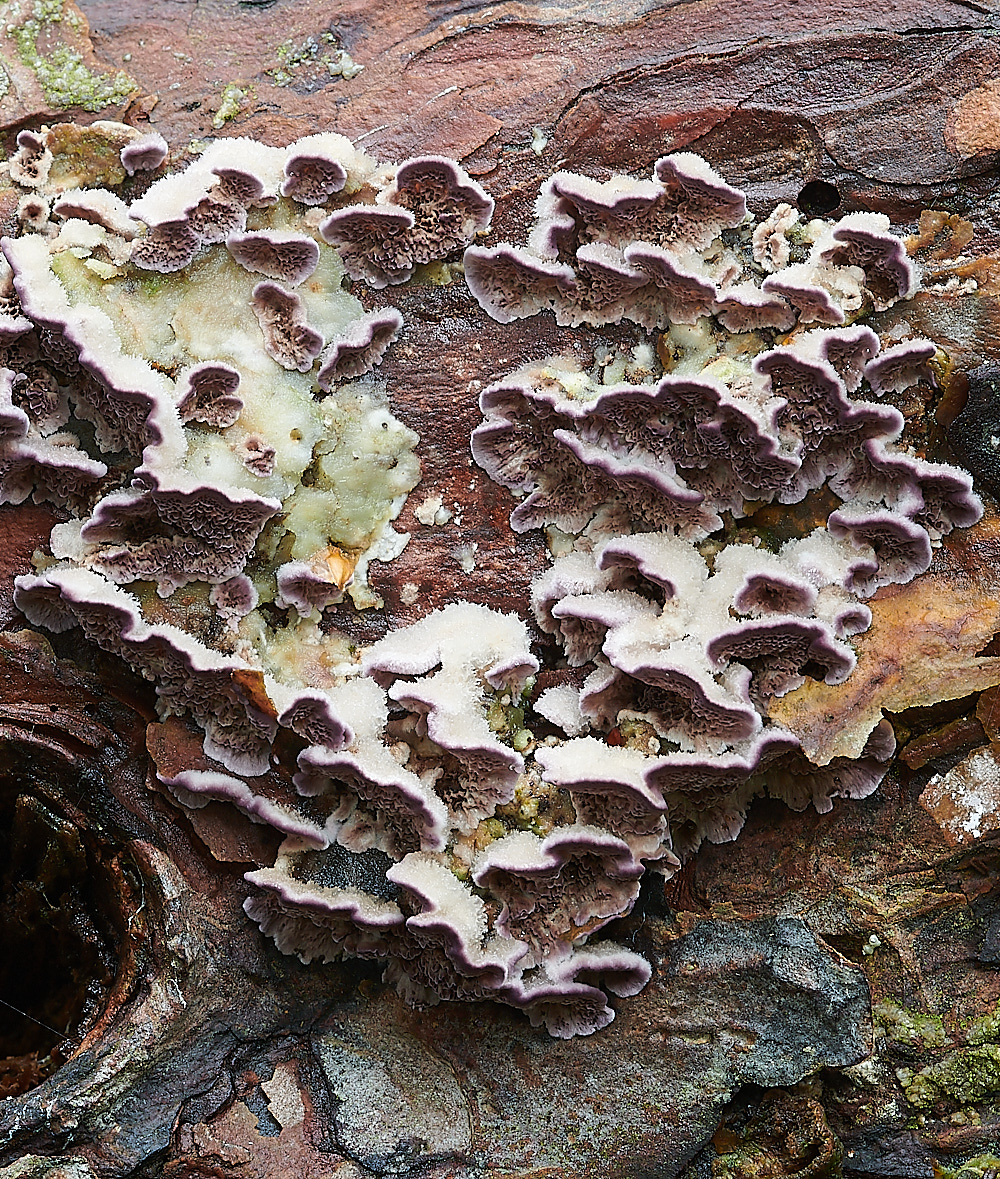 A rather wonderful purple Crust fungus on a downed Scotch Pine.

Purplepore Bracket (Trichaptum abietinum) This one grows on Conifers whereas a similar looking one Chondrostereum purpuratum grows on deciduous trees.

Thanks to comments and id from James Emerson and Neil Mahler of NFSG

Neil also commented that this species has a pored undersurface whereas C purpuratum has smooth undersurface.

And what a beautiful poroid undersurface.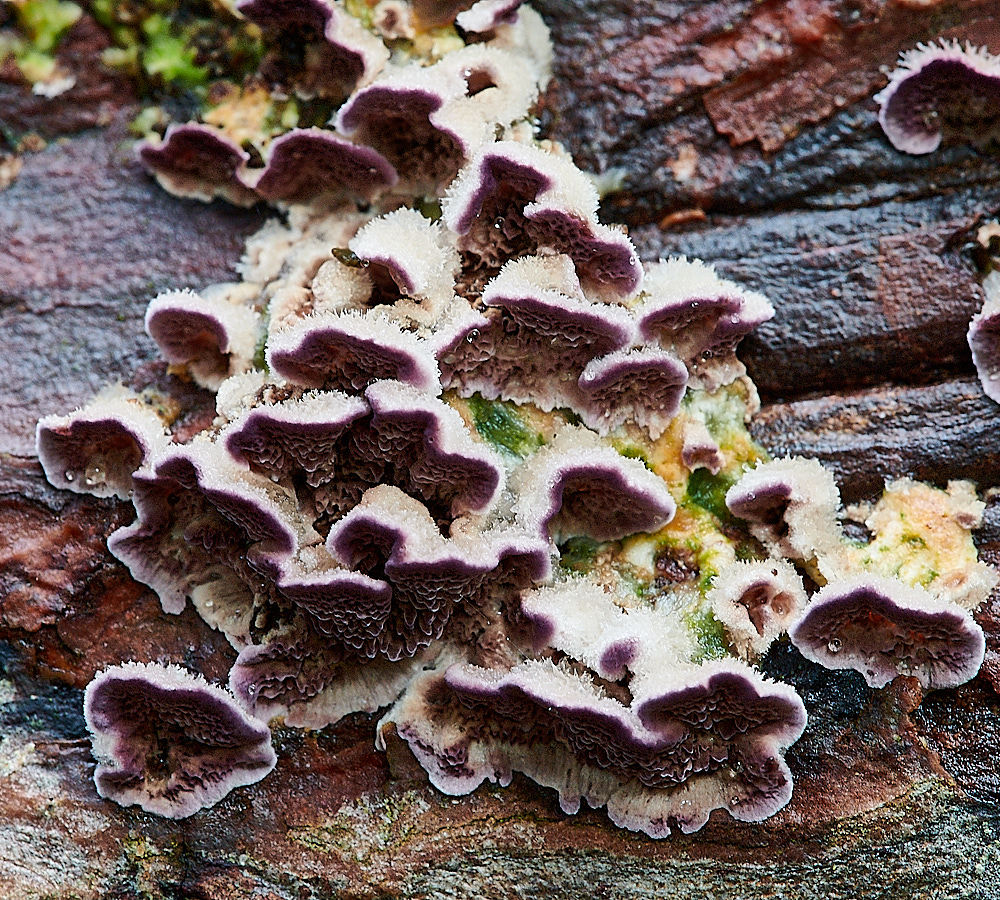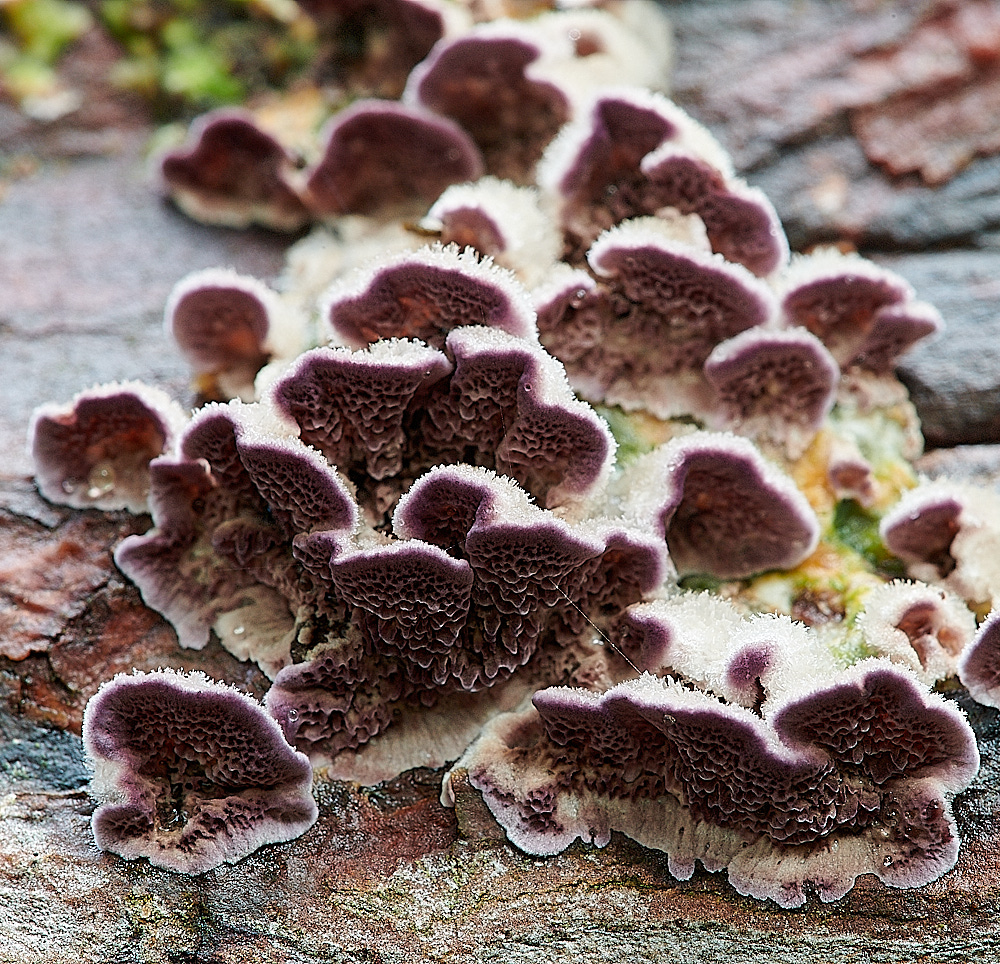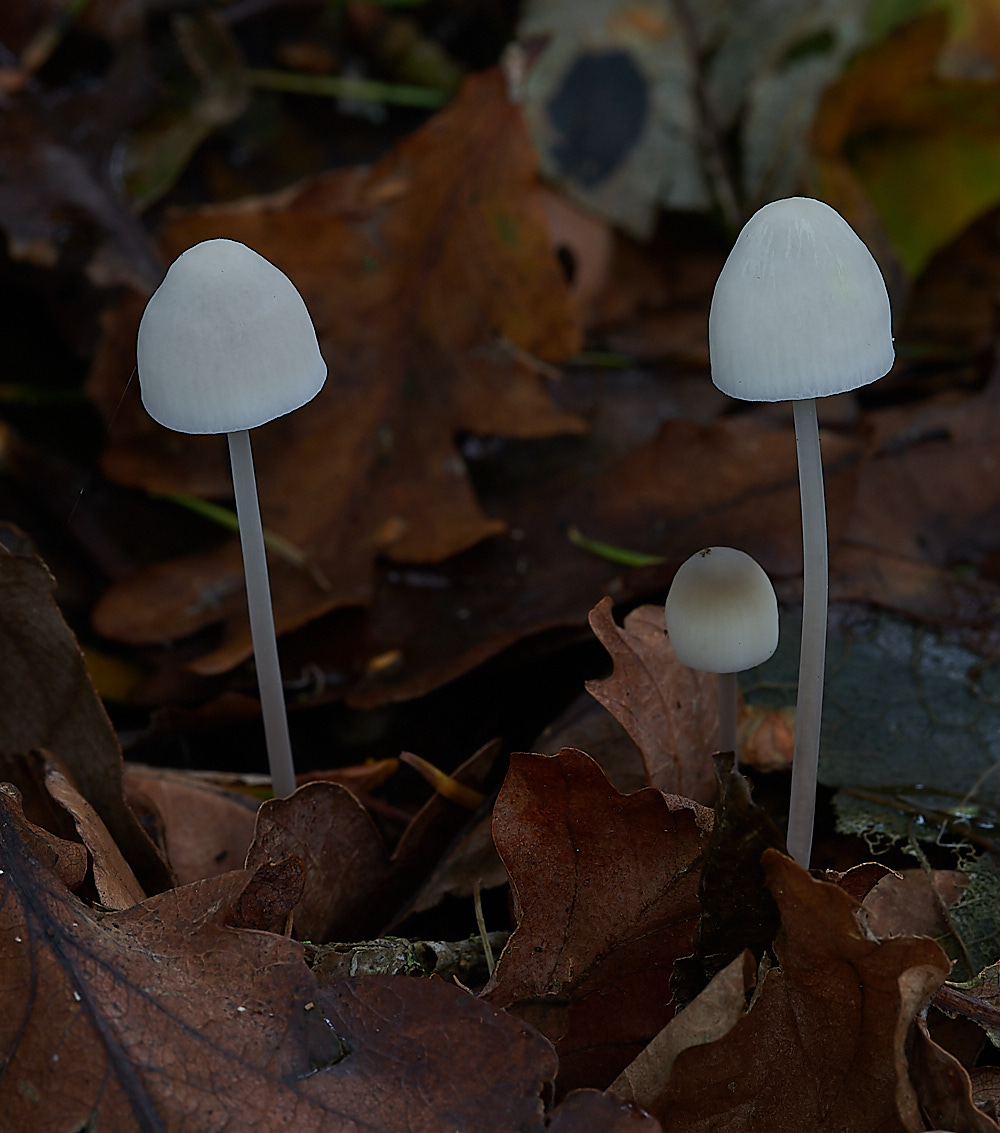 Mycenae Sp